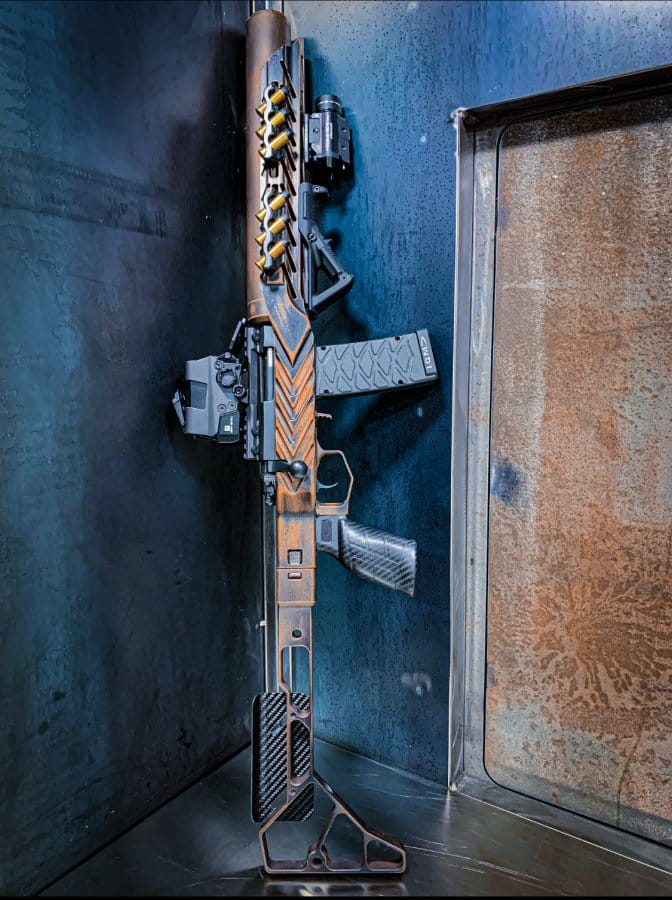 So, how do you describe it? Flair… Passion…Curb Appeal..?
David, of Wren Metal Works, is apparently an enthusiastic & creative individual, and is bound to make a name for himself, or his company, with the elaborate suppressed rifle system he's created in Philomath, Oregon. While we initially connected with him this passed year over some ammo and such, we quickly learned of his skillful talent, and zeal for presenting some incredible integrally suppressed firearms.
As it would seem, we have met, shared some stories & dreams, shot quite a bit of ammo(all without any need for hearing protection), oogled each others manufactured goods… and had a good time during all of it. His ability to turn a dream-concept into tangible goods, appreciation for keeping public disturbance to a minimum, and ability to make it all come together, is a force to be reckoned with.
Head over to his site( https://wrenmetalworks.com/ ), and just wait with baited breath to see what else is up his sleeve…